Each year, representatives from top trade, national, and regional publications attend ACT Expo to gain access to breaking industry news, hear new product announcements, conduct interviews live on the show floor, and be the first to report on the state of the industry. With the largest show floor in ACT Expo history, 2023 promises to be filled with headline-making news and opportunities to access the clean transportation stakeholders behind these stories.
80+
Registered Media Representatives
300+
Unique Articles Published
7,100+
Press Release Pick Ups
Media Events
ACT Expo's media events spotlight:
Commercial vehicle unveilings and technology debuts
Major partnership announcements in the advanced transportation sector
The release of the annual State of Sustainable Fleets report
Updates on leading fleets taking action to decarbonize transportation
Media Registration
GNA offers editors and reporters all-access press credentials for the ACT Expo conference. If you have questions, or would like assistance arranging interviews, please contact Lawren.Markle@gladstein.org.
Note: Members of the press only – websites and credentials will be verified.
Complimentary full conference registration
Early access to exhibitor press releases
Same-day photo and video content access to use for editorial coverage
Support facilitating executive interviews (pre-show, on-site, post-show)
Embargoed access to the 2023 State of Sustainable Fleets report
Dedicated media time slot for the Ride & Drive
First-row reserved seating in most sessions
Curated media schedule based on your interests
Information about special events and press-only lunches
Interested in becoming a media partner?
Becoming a media partner with ACT Expo for 2023 brings greater visibility to your publication, including prominent logo placement, deeper inroads into the ACT News curated industry news posts, circulation of your print edition at ACT Expo, and other benefits. Contact Lawren.Markle@gladstein.org for more details.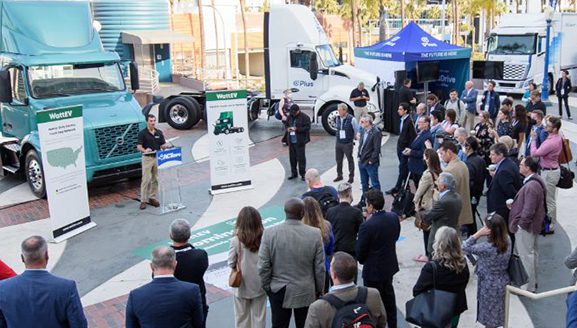 Event News
Gain insights from industry leaders and read breaking news from ACT Expo 2023, where the clean transportation revolution is going mainstream and altering the direction of the U.S. economy.