At ACT Expo, the world's leading OEMs and commercial transportation technology providers showcase the latest products and solutions designed to decarbonize transport and pave the road to a cleaner future.
Expo Hall
Explore the expansive exhibit hall featuring advanced transportation technologies and solutions from 275+ top suppliers for all vehicle weight classes and fleet applications.
2024 Expo Hall Floor Plan Coming Soon!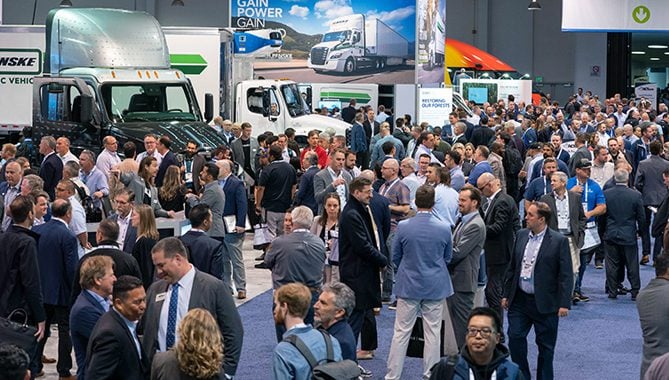 Advanced Clean Vehicles
Gain hands-on access to 185+ advanced commercial vehicles – including battery-electric, hydrogen fuel cell, renewable fuels, autonomous and connected tech, and more.
Ride & Drive Event
Attendees can get behind the wheel and test drive dozens of advanced clean vehicles during the two-day Ride & Drive event.